Expedition Fleet Livaboards: Philippines and Palau

Expedition Fleet in the Philippines - 1:00 min
Expedition Fleet has several large, modern and comfortable vessels available on scheduled dive trips to Tubbataha Reefs, Apo Reef and Coron in the Philippines.
The vessels are also available for private charter to any destination of your choice in the general area. All vessels are fully equipped with the latest navigation, safety and dive equipment and are in current commercial survey.
Expedition Fleet has been offering Liveaboard Diving for many years and is one of the most experienced operators in the Philippines and Palau area. Additonally they operate two dive resorts, one in Batangas and one in Negros near Apo Island.
Why Liveaboard Diving?
Here are some of the advantages of liveaboard diving: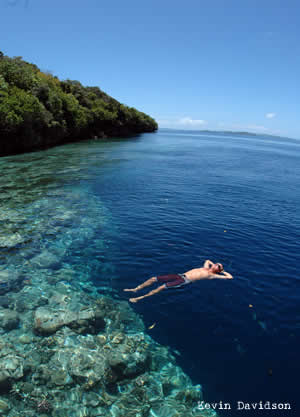 More diving: With a liveaboard, you usually pack 4 to 5 high quality dives a day, while other divers do just 2 to 3 dives. If its really diving what you want on a vacation, the sheer quantity of dives is a huge advantage.
Better diving: Thanks to the ability to go and stay at dive spots land-based dive operators can not reach, you often see more spectacular marine life in one day than others see on a whole trip somewhere else.
Cost: Many times you end up paying less for your dive vacation because the 'all-inclusive' price of a liveaboard trip is often more economical than a land-based dive vacation. Especially if you include expenses for accommodation, scuba diving, transfers, food, beverages and so on...
Comfort: Mostly liveaboard diving is like diving from a swimming hotel. Even though you are visiting many places, you unpack your clothes and dive gear only once and you don't have to repack until the end of your trip. Also, you don't have to haul your dive gear around each time you go diving.
Flexibility: On a ship you are much more flexible than land based diving. If diving conditions are not good in one location, the ship just transfers somewhere else where it is better, it's that easy.
Underwater photography and dive courses: Many liveaboards offer photo courses on-board and you have the opportunity to develop and apply your new skills right away on your next dive. A lot of divers also appreciate the secluded atmosphere in company with like-minded vacationers to sign up for advanced dive courses and make the ship a floating class room. For them it seems like the perfect environment to learn.
There are many other reasons for a liveaboard trip, like surface intervals are more fun on a floating hotel, no tropical insects, like-minded company of avid divers, smaller groups at the dive spots and generally a more adventurous diving holiday.
Liveaboard destinations
Apo Reef & Coron Wrecks - Philippines
Other destinations in the Philippines: Destinations includes Apo Reef, Bonito, Puerto Galera, Malapascua, Fortune, Lubang, Maniguin, Panagatan Cays, Malapascua, Moalboal, Pescador Island, Cabilao, Balicasag, Apo Island, Gato Island, Bohol, Cebu, Negros and many more.
Dive charters to specific locations may be arranged.
Expedtion Fleet Livaboards
All of our vessels are long-range adventure cruisers custom designed for diving, with cozy interiors, well-stocked bars, efficient staff and impeccable service. We operate the following liveaboard dive vessels:

1. MV Oceanic Explorer with 19 cabins - based in the Philippines
2. MY Stella Maris Explorer with 10 cabins - based in the Philippines
3. MY Apo Explorer with 8 Cabins - based in the Philippines
4. MV Big Blue Explorer with 18 Cabins
5. MY Pacific Explorer with 6 Cabins
6. MV Eco Explorer- with 20 Cabins - Palau
7. MY Borneo Explorer with 10 Cabins- based in the Philippines
8. MY Pacific Explorer II with 12 Cabins - Truk Lagoon
For more information on Liveaboards trips, dive destinations, schedules and bookings send us an e-mail using our quick contact form.
Cebu - Travel Philippines: Where do you want to dive today?