Rags II: Liveaboard & Dive Safaris in the Philippines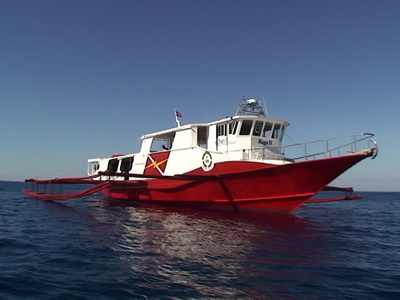 Rags II – To make it short: This boat was made by divers, for divers! Everything here was build or adjusted with diving in the mind. Rags II is actually based on a traditional Philippine style outrigger boat, called "Banka", and is 27 m long and 4.5 m wide.
Make no mistake, Rags II is actually much bigger than it appears on the pictures and delivers great value for your money. Moreover, it is fully equipped for tech divers, which is hard to find in the Philippines. The service is very individual; only 8 divers are accommodated on board, perfect for divers who don't like big crowds.
While the boat owners are British the boat manager is German. Ralph Joerger is an operation manager for live-boards in the Philippines since 2002 and joins every tour. He is an avid tech diver and tech instructor and will most probably join you on every dive on your trip.
Destinations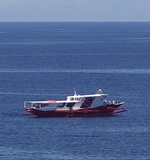 Rags II is based in Puerto Galera and offers live-aboard trips to these destinations:
Apo Reef Nature Park, Mindoro
Coron Wrecks, Palawan
El Nido, Palawan
Mactan Ferry at Maestre de Campo Island.
Rags II is also available for commercial charter, treasure hunting or any other exploration tour to any destination in the Philippines.
Diving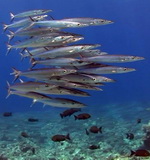 Spacious dive deck - with individual baskets below your allocated tank space, a central table to keep things handy before your dive, and wetsuit hangers for when you get back. Well equipped for advanced deep diving as well as for technical wreck & cave penetrations.
1 Chase boat
Two Bauer compressors with continuous Enriched Air and Partial Pressure blending systems
Full sets of single, double and deco tanks
Nitrox - for free
Deco bar for technical divers with oxygen supply at the 6m and 3m stop.
Typically 4-5 dives conducted on a dive day
Cabins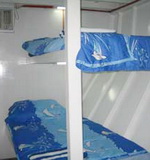 4 twin cabins, air-conditioned, with a total of 8 spacious berths. The cabins are snug, simple and spotlessly clean. The aircon is so positioned that it doesn't blow directly on the bunks. A small light is positioned above each bunk, in case you want to read at night. Each cabin has individual lockable storage space and drawers for your personal belongings. The cabins smell fresh. 2 bathrooms are available with hot showers and toilets.
Dive courses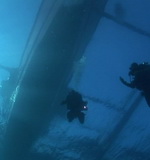 These courses can be taken on a tour:
Nitrox Courses
Advanced Courses
Technical Dive Courses
Food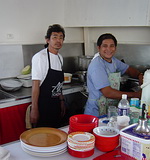 Meals are served on plates, there is no buffet. The menu is on display in the open kitchen, if you have any special wishes the cooks will accommodate you. The food is very tasty and plentiful. Additionally, fruit and cookies are always available for snacks in between. Water, soft drinks and even beer is free on board.
Safety Equipment
Rags II is fully equipped with state of the art navigation equipment. Radar, GPS, Depth finders, VHF Radio, Digital charts, Satellite Phone, Oxygen, First Aid Kits, etc.

Cebu - Travel Philippines: Where do you want to dive today?